Characters licensing services

Characters Licensing service :
A renowned character which fits brand image can create great synergy in promoting brand's image and products.
No matter for PWP, GWP or Merchandises, we can help to enhance the promotion gifts appealing to end customers and draw their eyeballs.
Licensing Gift strategy :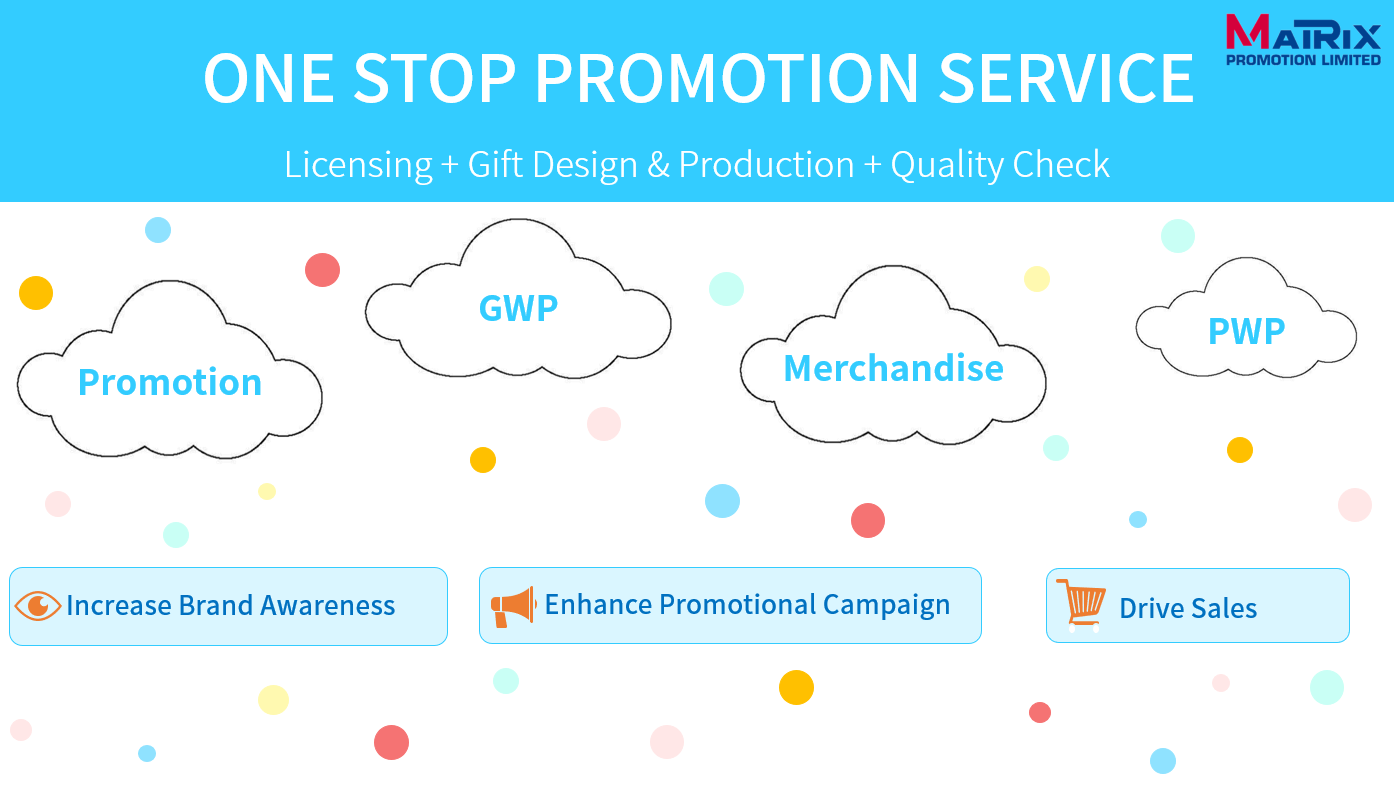 Matrix has executed different projects in producing charters licensed gifts with corporates and brands. We are experts in handling with licensor in liaison services regarding collaboration terms & agreements, gift designs and promotion schedule.
Our showcases :
Bossini - bossini Sanrio聯乘 6大人氣角色春日潮物
Bossini Sanrio launched the latest "A Day with Sanrio Characters" series, which uses six personal characters to inject the dynamic elements of each character into the series. GiftU is pleased to create creative, fun and attractive gifts for our customers. We use the game concept of "Twister" to design gift sets that include: carpets, dice and gift box. As a result, 400 gifts sets were soled out on the first day of release.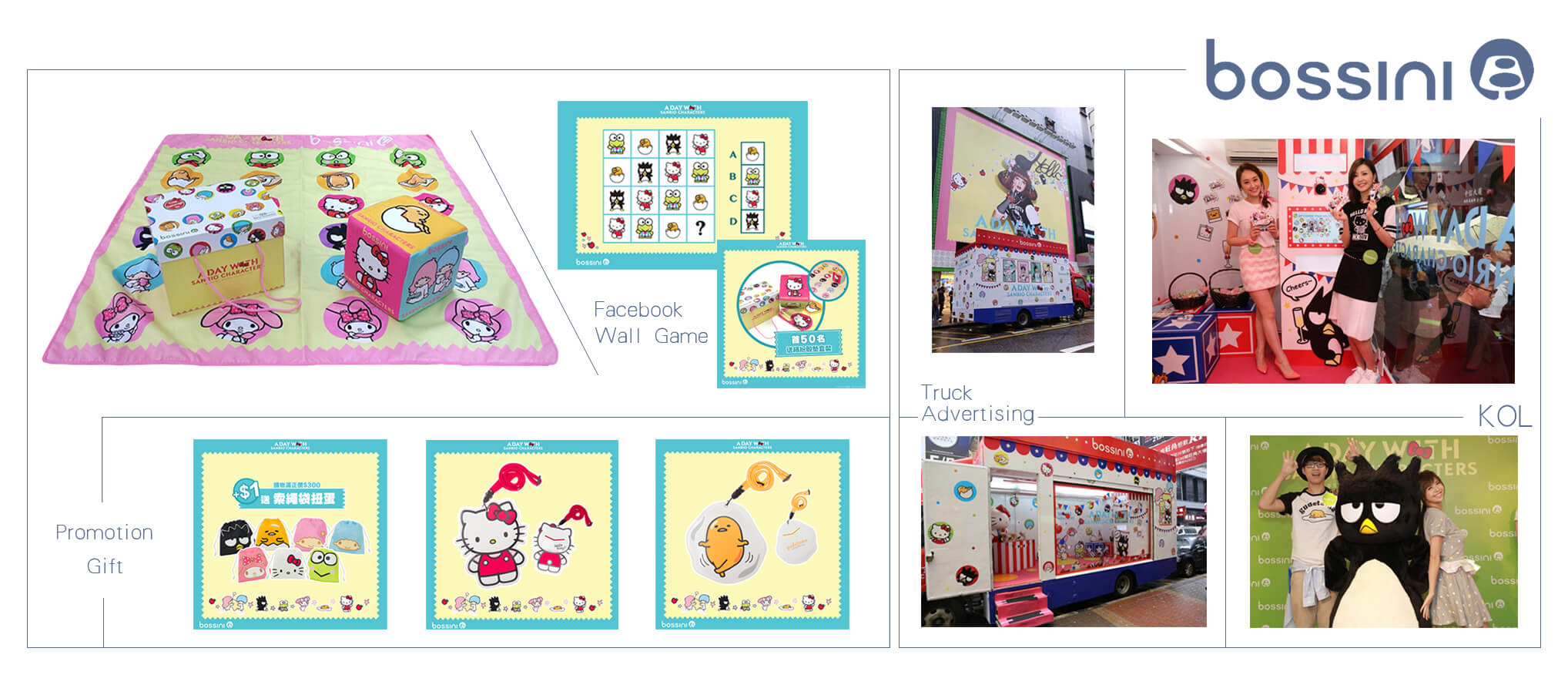 Calbee – 宅卡B 限量禮品
We are honored to have produced a series of eye-catching and attractive gifts for Calbee's Jagabee in the past. The cheerful image of Jagabee has become a mascot and has been made as a charm in Calbee's Pop Up Shrine for people to take.
Sony Mobile Communication - Xperia Z5 Premium粉鑽色送Hello Kitty及梳乎蛋限量版禮品
Sony Mobile well use the Sanrio characters, Hello Kitty and Gudetama to promote their new Xperia Z5 premium smartphone on last summer with limited edition foldable umbrella, non woven shopping bag and customized smartphone protective case for their promotion campaign in 3 months runs and gained lots of free media coverage.
Their marketing campaign was very successful to attract the lady and youngsters markets, fast market penetration, increase brand awareness and rapid drive sales.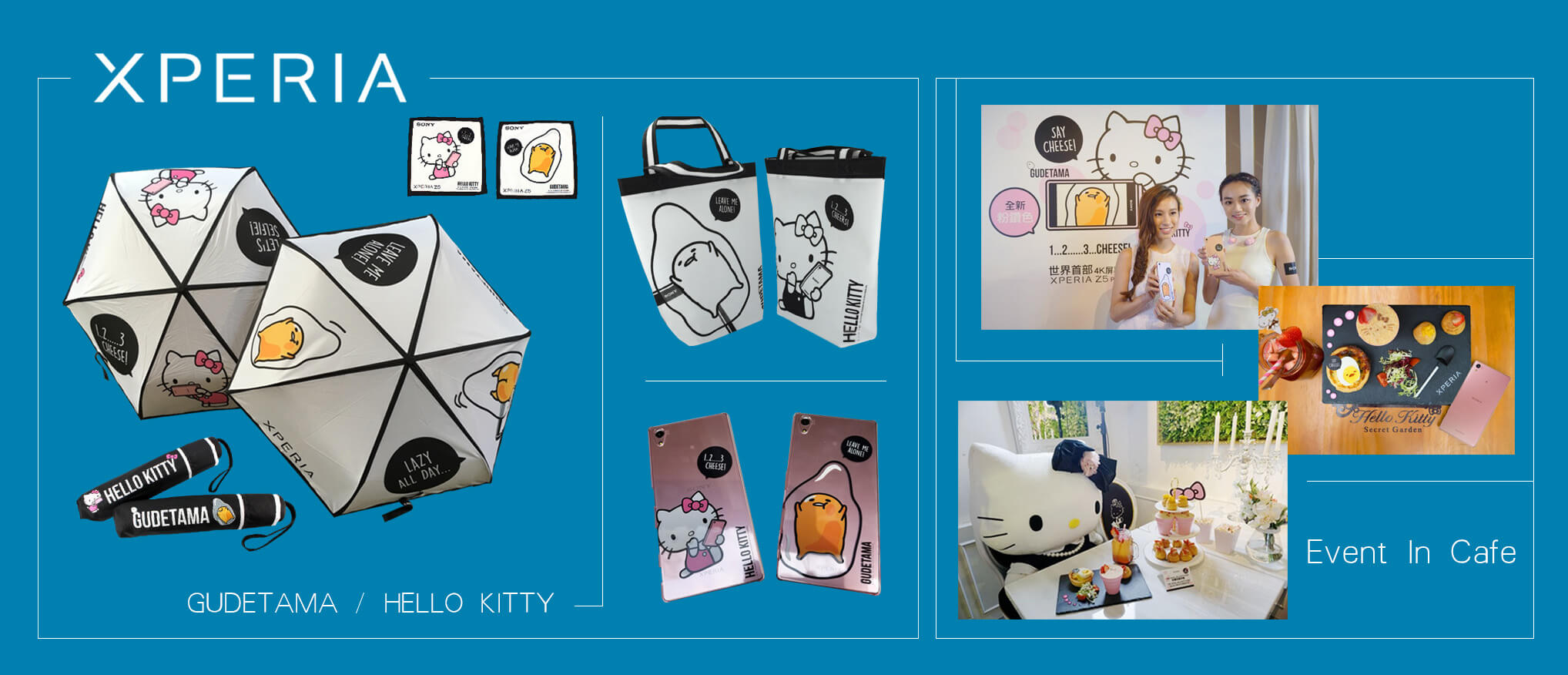 YATA - 全球第一間YATA & Hello Kitty pop up supermarket西環開店限量精品
Yata produced a series of Hello Kitty lifestyle gifts and sell in their new branch. Sanrio developed customized Hello Kitty for Yata to corporate with Yata opening promotion as well as lots of promotion greeting elements . Apart of these, Sanrio also supported in Mascot and figuring during their promotion campaign
Their marketing campaign was very successful because they gain a lots of free media reporting, press release and public sharing through social medial channel, increase brand awareness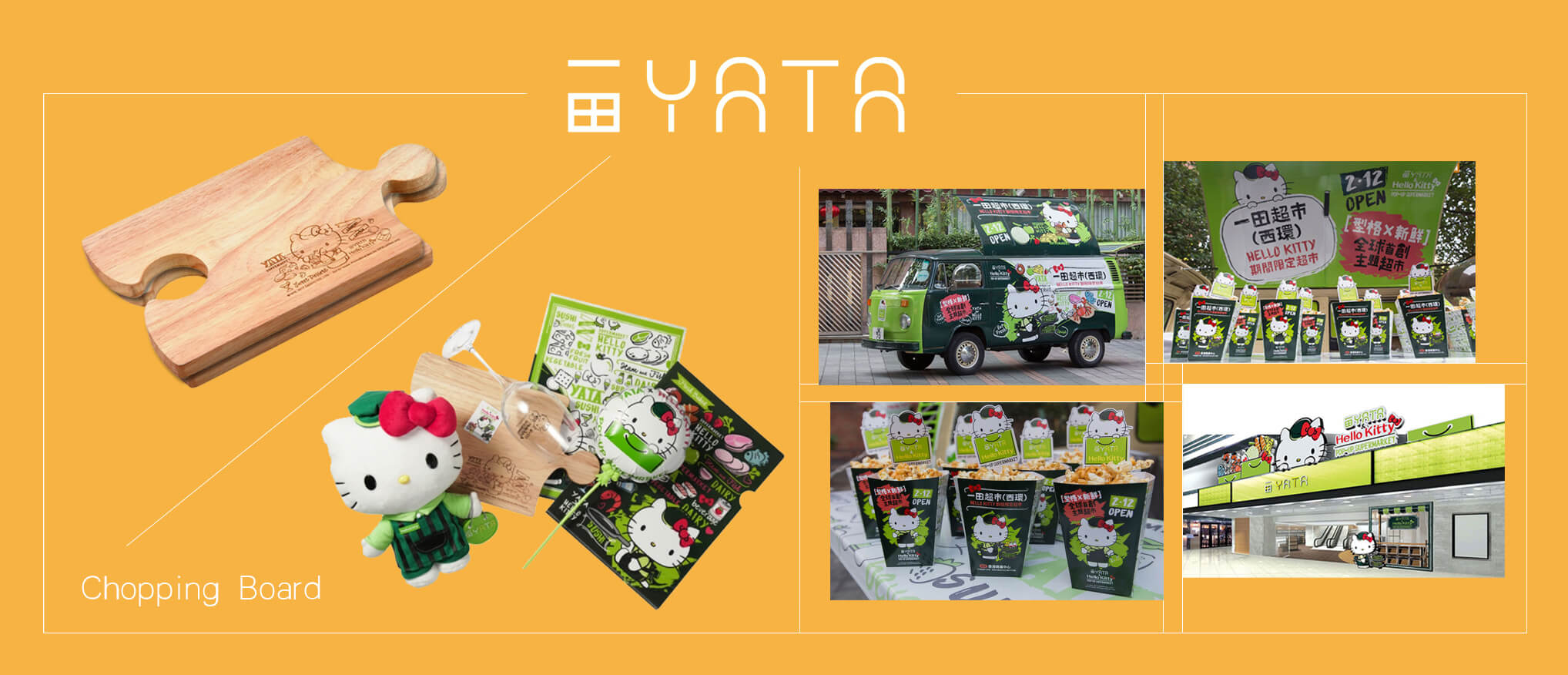 Bossini x Line Friends / :Chocolate x Ghostbusters
Apart from Sanrio and Jagabee, GiftU also producted limited cartoon characters gift for local fashion brand Bossini and Chocolate with LINE FRIENDS Brown musical box and Ghostbusters mini vaccum.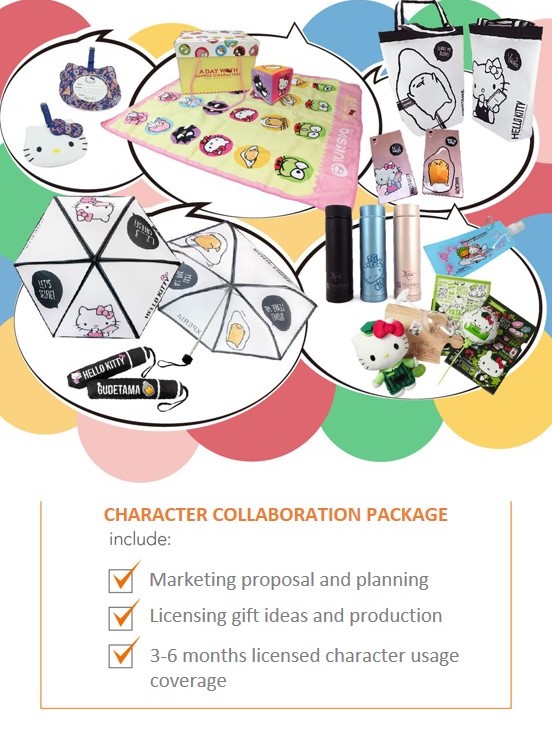 Please contact us for detail
Marketing@matrixgroup.com.hk
Tel.: 3620 3843