Get involve to business of Electronic Consumption Vouchers
As an authorized agent of WeChat, we would like to invite you to join the WeChat Pay HK and WEGOODS platform.
We now have a limited offer - Free warehouse storage for 6 months to our merchants who successfully submit and register from now until 31 July, 2021.
Attached please find the service proposal for your consideration. If you have any enquiry, please do not hesitate to connect with us.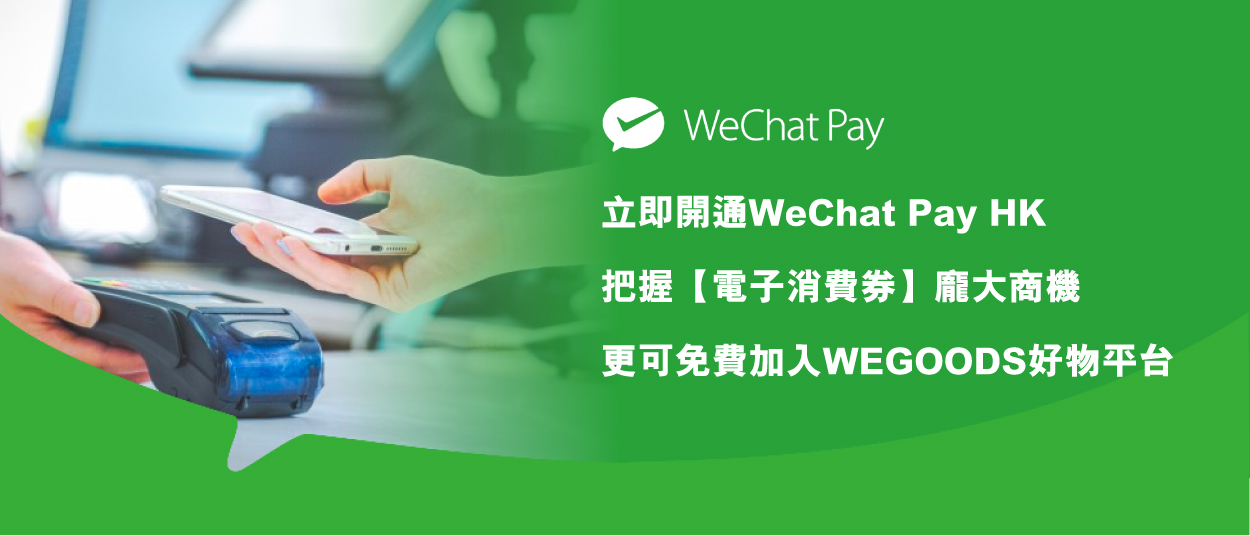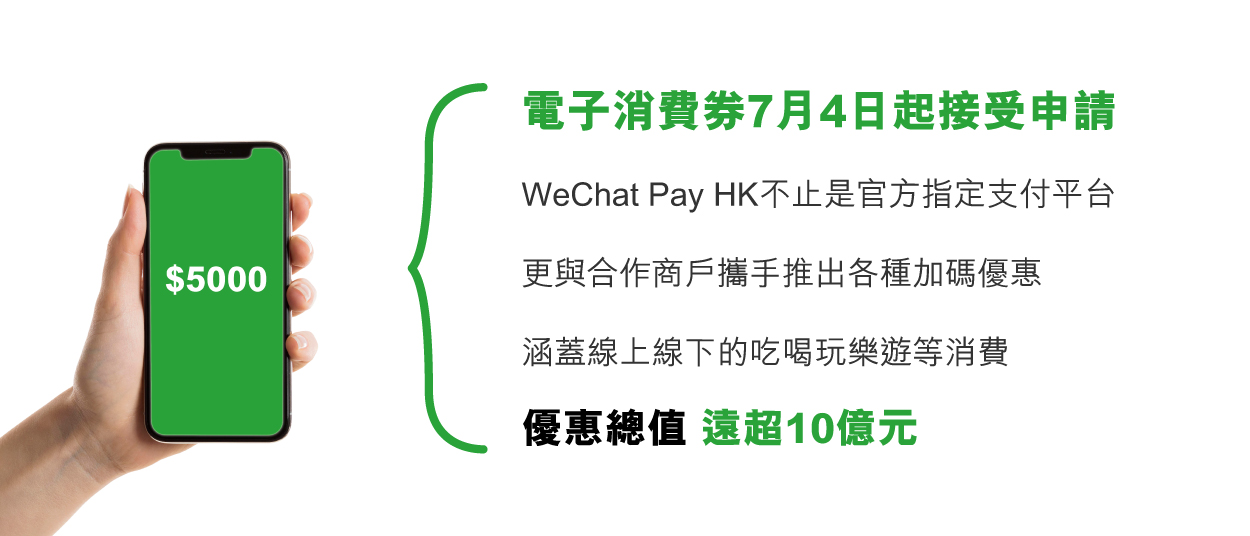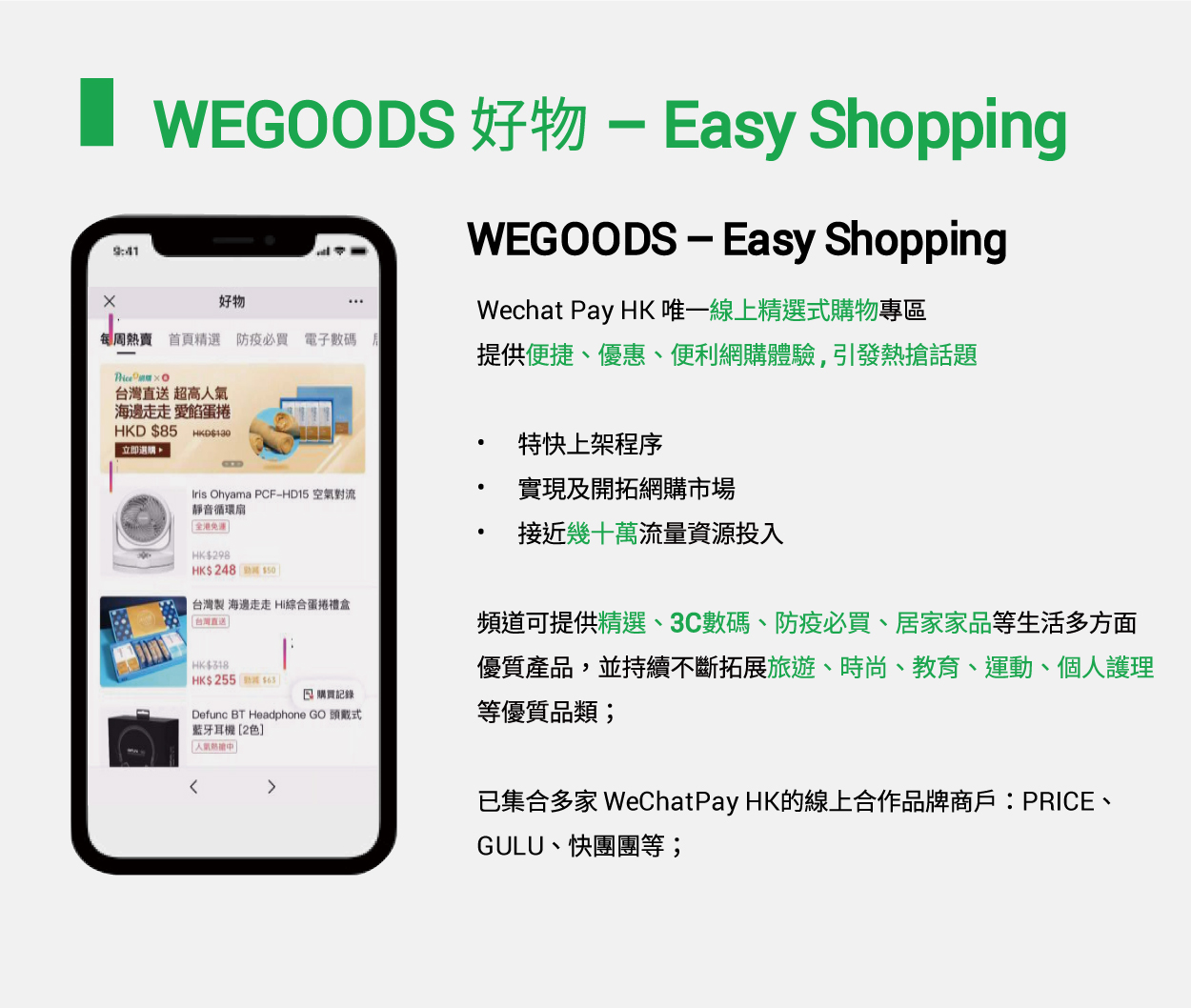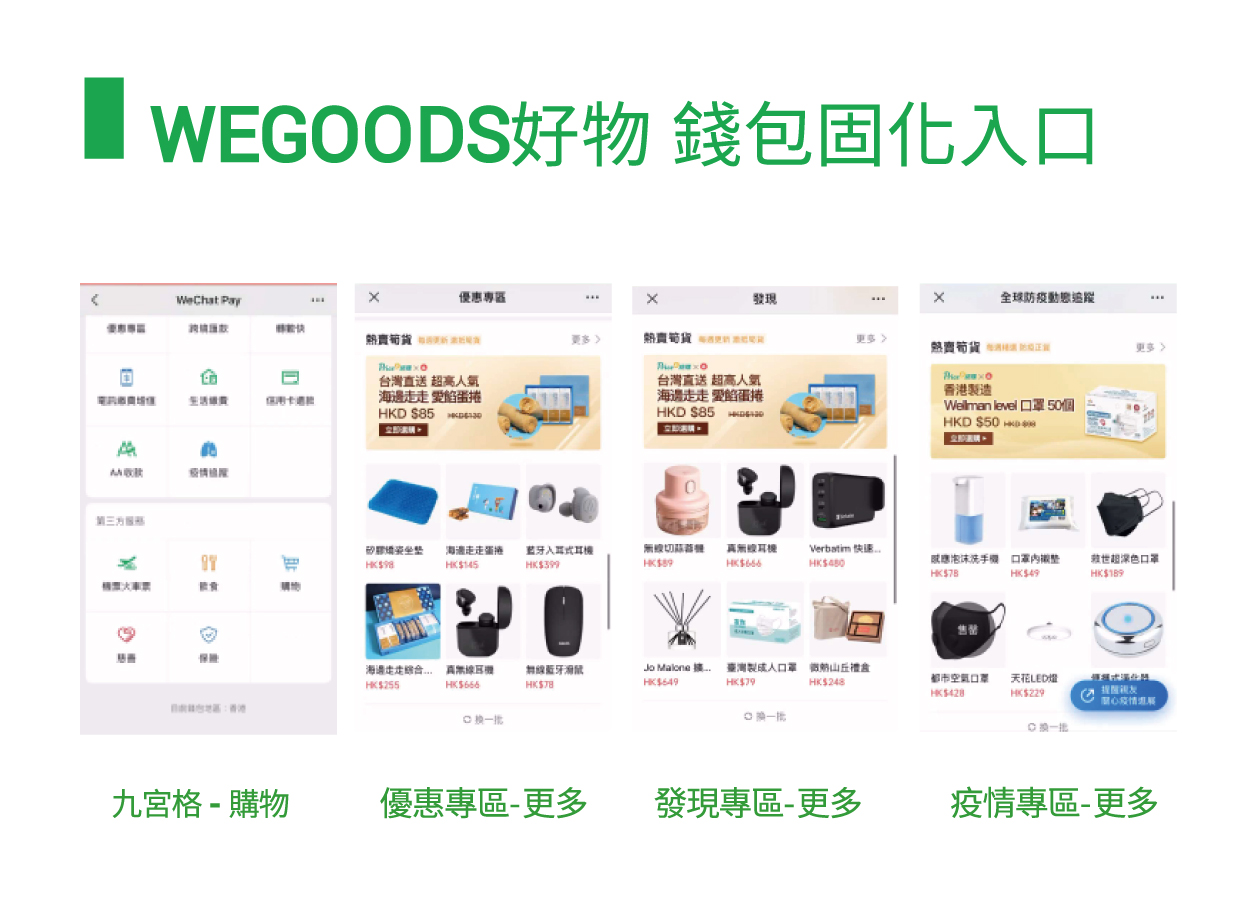 Contact Us For More informations
E-mail : [email protected]
Tel : 3620-3152