Bespoke Licensed Monopoly gameboard
Available here in Hong Kong and Singapore
Corporate limited edition | Monopoly gameboard
Suggestions/Usages:

Target to the Group but only brand – brands collaboration with all brands which is under the Group.

​For retails, put your own Monopoly in your store, located in front door, to attract people whom is coming in.

​Pop-up store & Display showroom – to selling your own Monopoly.

​Most creative event – you can use the Monopoly to telling your company story , culture or milestone. Best way to make your customer fall in love with your brand.

​Online & Offline store , shipping to global – Monopoly is a best entertainment activity for staycation. Also highly demanded within COVID-19.

​Redeems tokens – loyalty card, membership redemption, store promotion (spend $xxxx to get a free Monopoly gameboard)

​Company Anniversary – staff gift, staff award(Best Employee Award,Long Service Award etc), giveaway, guest gift, media gift, souvenir(making your gameboard very "exclusive" .

​Media Coverage – send to medias, celebrities , KOLs, or influencers, it will be a huge exposure to your branding.

​Online promotion – using social media platform to exposure your Monopoly like giveaway, lucky draw. It's very attractive event.

​ Yearly & Seasonal Campaigns – Christmas, Chinese New year or Annual sales.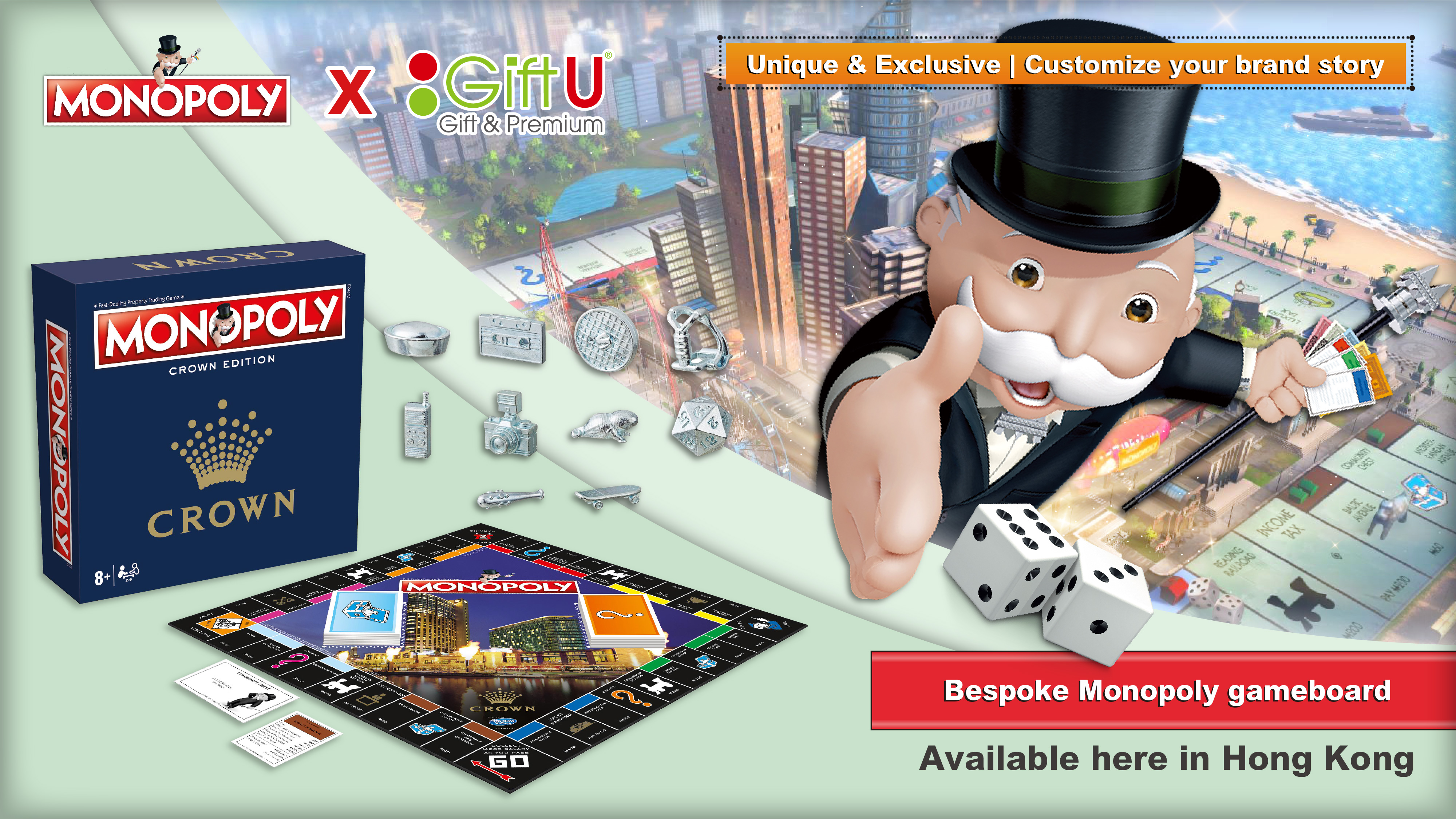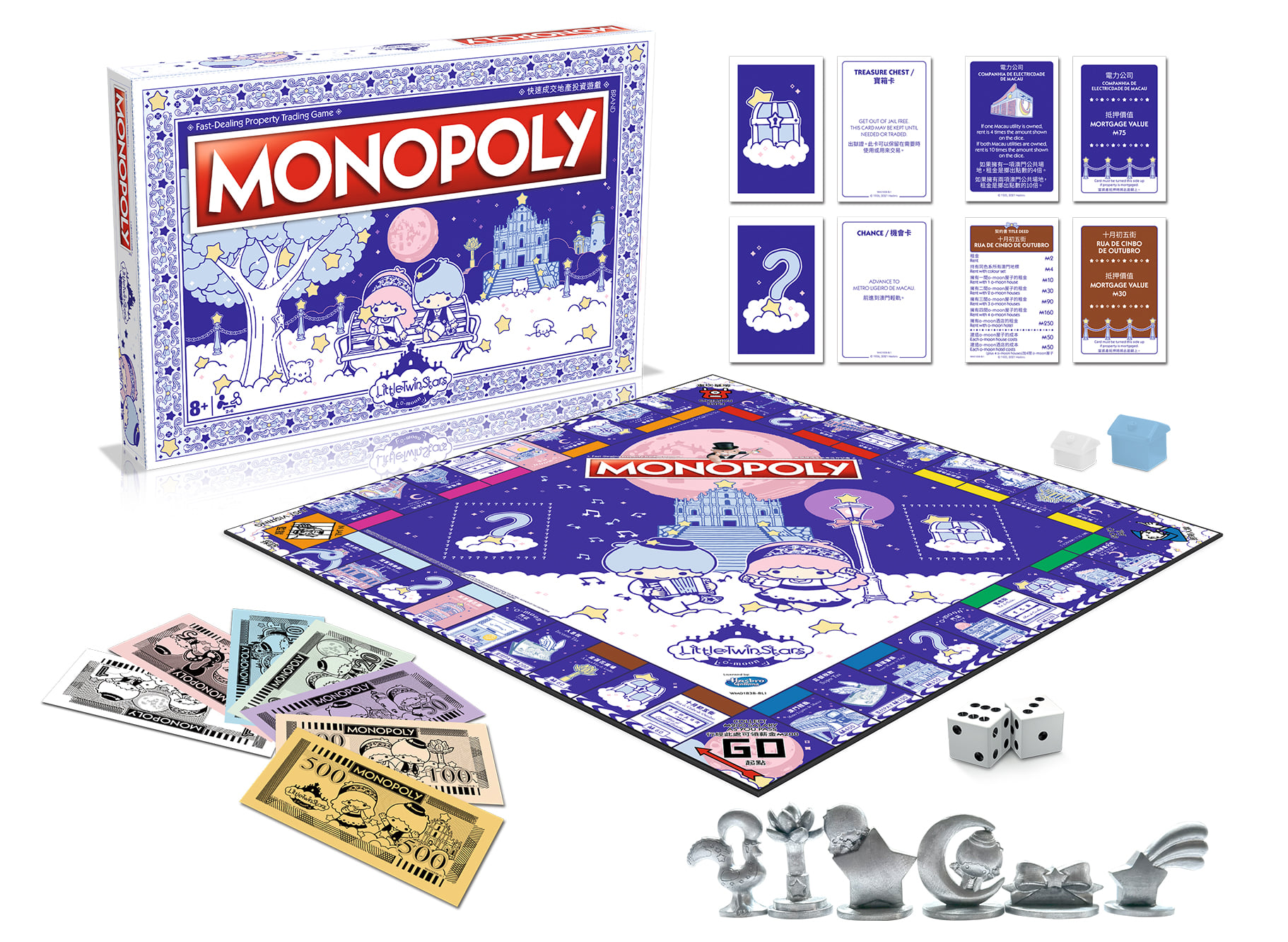 | | |
| --- | --- |
| Corporate gifts | Game Launches |
| | |
| Festival promotion | Limited edition merchandises |
| | |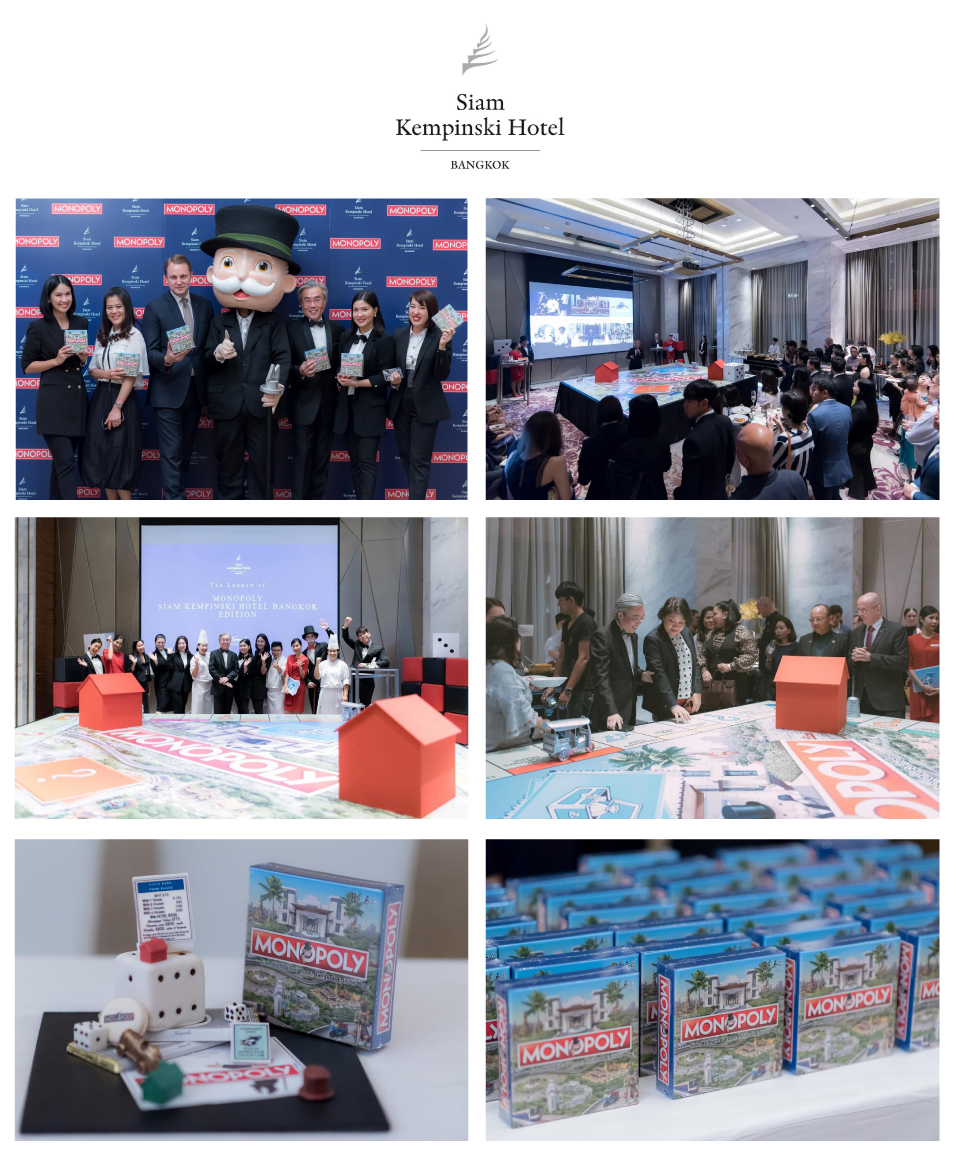 Available here in Hong Kong and Singapore
Deluxe Monopoly Edition | Monopoly gameboard
For sales inquiry:

Please contact us for more details
Hong Kong head office:
Tel: (852) 2317 7523 │ E-mail: [email protected] │ Whatsapp: (852) 5599 1717 │ FB page : Here
Address : 10/F., The Rays 71 Hung To Road, Kwun Tong, Kowloon, Hong Kong