Payment methods
Paypal

We accept Paypal as one of our payment gateway, a safety and convenient online payment method.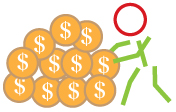 Alipay

A recognised online payment platform in China, over 700 millions registered users, the most convenient, secure and fastest payment solution.
Alipay supports payment in 12 foreign currencies and auto exchange to RMB to our China or Hong Kong bank accounts.
We also accept payment in RMB via Alipay in Mainland China.
Bank T/T and Chats
A)

Beneficiary Banker- The Bank of East Asia, Limited
Bank address: Millennium City 5 Branch, 418 Kwun Tong Road, Kwun Tong, HK
Beneficiary Account Name: Matrix Promotion Limited
Bank code: 015
Bank account number: (HKD / USD) 015-256-25003001
SWIFT Code: BEASHKHH
B)
Beneficiary Banker- Standard Chartered Bank ( Hong Kong ) Limited
Bank address: G/F, Fook Cheong Building, 63 Hoi Yuen Road, Kwun Tong, Kowloon, HK
Beneficiary Account Name: Matrix Promotion Limited
Bank code: 003
Bank account number: (HKD) 578-0-0042384
Bank account number: (USD) 578-1-771466-6
SWIFT Code: SCBLHKHH
Hong Kong and China local bank check
Payment by check.
HK beneficiary account name: Matrix Promotion Limited
China beneficiary account name : Matrix Promotion Shanghai Company Limited
China VAT invoice is avavilable upon request.

Notes:
Post-dated check is not acceptable.
Please post the check to 23/F., Lever tech center, 69-71 King Yip streets, Kwun Tong, Kln. Hong Kong

Purchasing card (P card)

We are one of the active promotion gift vendor on HK government supplier list.
Welcome using Citibank Purchasing card, Our P card Merchant no. is 4019 7077 944985
China account
Bank of China Shanghai branch
Wheelock Square Sub-branch
Address: 28f,No.1717, Nanjing road(W.), Shanghai 20040 China
Account name: Matrix Promotion(Shanghai)co.limited
Client service center no.95566
Bank account number: (USD) 578-1-771466-6
SWIFT: BKCHCNBJ300