Update Catalogue download

We are proud to be the leading corporate & promotion gift supplier in Hong Kong. Specialize in offering diversified and innovative corporate gift, advertising premium and promotion gift solutions to our clients, we assist corporate customers to enhance brand image and brand value by our effective total gift solutions. Over the years, we established good reputation among famous enterprises and brands.
---

XD Design is a design led gift brand. The company was founded in 1986 in The Netherlands.

Giving a gift creates a stronger bond between people. When chosen and presented well, gifts work like nothing else. When the perfect gift is given, often the receiver beams with the phrase, "how thoughtful". When given an XD Design item, this phrase is expressed long before the point at which the gift is given. A gift from XD Design is a gift that you would enjoy to give. A gift you would be happy to receive, and gladly use in everyday life. I want to delight through thoughtful gifts.

How thoughtful is the designer to create features that increase the ease and delight of using everyday products. How thoughtful is the decision to make a positive impact on our environment. How thoughtful is it to create a collection of gifts that are both desirable and accessible. How thoughtful is the ability to personalize all XD Design products.

XD Design: How thoughtful!
GiftU is the sole distributor of XD Design in Hong Kong and Macau since 2014, we are delighted to provide all-rounded custom gift solutions and proposal to corporate customers as well as gift agents in Hong Kong and Macau. We also provide custom logo imprint solutions and technical supports on different XD Design products
Welcome for all batch orders and agent orders inquiry, sales hot-line – 852-3620-3382 or email to marketing@matrixgroup.com.hk

---

Since 1991, Lexon has established a granted relationship with Creativity. In nineteen years of development and with no compromises, Lexon has remained faithful to its design commitments. Electronics, luggage, travel, office and leisure accessories: this direction is not measured in figures. Sensitivity is its dimension.

---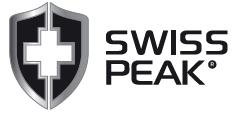 Since Swiss Peak introduction of the first line of travel set in 1992, performance, organization and modern design has been our core value. By creating superior products for discerning customers, Swiss Peak has become a recognized brand of luxury travel, business and lifestyle accessories. Our success can be traced to our continual focus on principles of design excellence, functional superiority and technical innovation. Like the spirit of the Swiss mountain where we take our initial inspiration, our products are here to be a part of your stories and to guide you on your adventure.

---
| | | | |
| --- | --- | --- | --- |
| | | | |
Good tools beg to be used.
The kitchen is a place where tradition and creativity come together – a place for putting a new spin on old favorites. Here at THAT!, we apply that philosophy not to recipes, but to the tools we make them with. We believe that through good engineering, even the simplest of things can be made better – even something as ordinary as a butter knife. Our goal, our mission, our obsession is to create new tools to make life in the kitchen just a little bit easier.

How do we do it? We think up new solutions to old problems, and then we throw away the ones that don't simplify. That's why so many of our products are made without batteries, wires, or moving parts: whether it's cutting-edge materials or a fresh design concept, if an innovation doesn't simplify, it just won't last. And if it doesn't last, it's not worth buying – or making, for that matter.

We challenge you to pick up one of our butter knives without wanting to find a block of butter to try it on. That's the true test of a good tool – it just begs to be used. It's the feeling we aim for in every product we make, and it's how we engineer tools for a smarter kitchen.

---

BrandCharger is a multi-award winning company for tech products started in Hong Kong & Netherlands since 2011.

Company's vision aims to bring unique tech products for corporate gift market. Their products are all the mixture of branding and functionality together with elegant design. By winning 17 industry awards and nominated many times globally in 6 years, BrandCharger is definitely a key player in the Corporate Gift Industry.

As the leading supplier in tech gadgets for Corporate Gift Industry with distributors over 100 countries worldwide. BrandCharger is dedicated in bringing safe, high quality products with classy designs at a rate of over 1.5 million units a year. You can find all BrandCharger products are equipped with safe, user-friendly feature and high-end design which is irreplaceable by any other products.

GiftU is the sole distributor of BrandCharger in Hong Kong and Macau, we are delighted to provide all-rounded custom gift solutions and proposal to corporate customers as well as gift agents in Hong Kong and Macau. We also provide custom logo imprint solutions and technical supports on different BrandCharger products.

Welcome for all batch orders and agent orders inquiry, please email to marketing@matrixgroup.com.hk

---