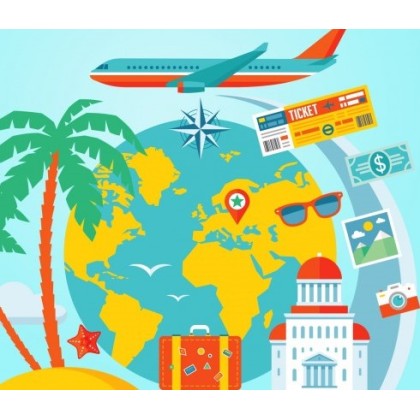 Date: 05.07.2018
It's the season for travelling again, time to go out and let yourself have a little rest. Have you tried facing difficulties during your trip, such as not having comfortable sleep on the plane? Bring the wrong socket with you?GiftU – corporate gift customizing expert now proudly presents you 5 travel gift ideas, which allow you and your client to have a pleasant journey.Travel document storage bagThe travel document storage bag can hold up to 4 passports and it can keep the passports of your family members together. There are two zipper and coin compartments, five slots for smartphones and credit cards, and a side pocket for boarding passes. The multi-function travel document storage bag can organize your objects for you without worrying about losing any documents.Ostrich Pillow Go neck pillow Can't sleep on the plane? Ostrich Pillow Go Neck Pillow Designed to provide maximum comfort and support for all neck sizes, it fits your neck and is sure to take a good sleep on the plane. The neck pillow can be folded, its size can be reduced 60% less than the original size. Easy to store and bring with you for your journey.Dual USB Global Adaptor Socket Global adaptor is a must-ha..
Date: 04.07.2018
Summer – the best season for travelling. However, have you tried having an unpleasant experience on plane because you could sleep? Don't want your trip to be ruined because of this? GiftU introduces Ostrich Pillow Go Travel Pillow, ensuring you a pleasant and enjoyable journey.Designed to provide comfort and support for all neck size. With three hidden magnets buttons and Velcro brand fasteners, size can be adjusted. You are now able to have sweet dreams on the plane.It is foldable, the volume can be reduced into 60%. Materials are carefully chosen to be able to reduced in volume, can be put in a small bag.The high-sensitivity memory foam has a protective cotton layer around it, enable you to have a good sleep on plane.The outermost layer is removable, the sleeve is washable, convenient for you to clean. High-quality material, durable to use.Ostrich pillow Go Travel Pillow, your ultimate travel pillow for your trip. Your perfect travel companion.Suitable for promotional gift and travel gifts. Contact GiftU to give yourself and your clients a enjoyable journey...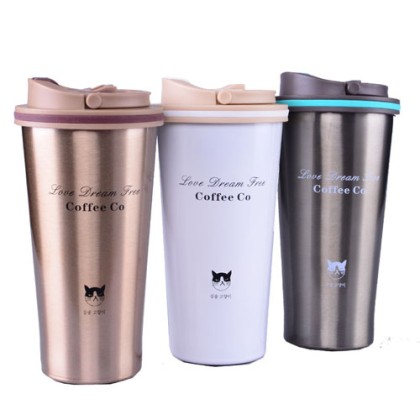 Date: 04.07.2018
People used to have a cup of coffee of tea with them when they go to school or go to work. Yet, have you tried spilling your beverage accidentally? Or do you think your drink is not warm enough? The corporate gift customizing expert -GiftU now introduces you the stainless steelcoffee cup.Stainless steel with double-layer vacuum insulation, can keep your drink warm and also cold.Leak-proof lip with locking flap, prevents leakage. Avoid having your items getting wet. Soft non-slip rubber at the bottom of the cup, can be put on your desk safely. This can avoid having water spills, ensuring your documents dry and safe.One button on the lid to open, easy to use, providing you the best beverage experience. Various colours to choose from, there should one suitable for you.Beautiful, durable and with multiple functions, a suitable option for corporate gift, business gift and promotional gift. www.giftu.com.hk..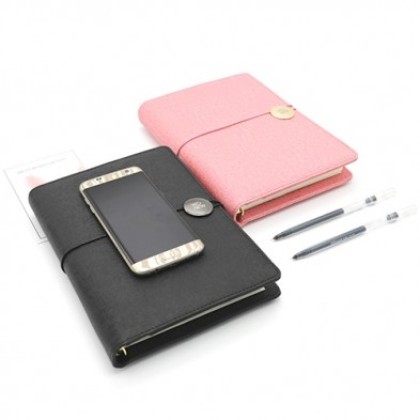 Date: 03.07.2018
Majority of the public are familiar with wireless charging. After the having iPhone X, iPhone 8, iPhone 8 Plus, more brands manufactured wireless charging power banks.Having so many products in the market, which one worth buying? Have you thought of having a wireless charging powerbank with more than one function? GiftU – a corporate gift customization expert now introduces you the GiftU wireless charging notebook, definitely a must-have item for workers and students!You can charge your phone simply by putting the phone on the notebook. Input 5V/1A, output 5V/2A, safe to use.GiftU wireless charging notebook supports most of the device. There are USB, Micro and Lightning cable, convenient for users. With 8000 mAh, enable to charge your phone for the whole day.What is so special about this charger is that it can be used as a notebook. With size 170mm x 231mm x 36mm, allow you to write notes during meeting or lectures. Meanwhile, you can charge your device as well. Definitely a great item to bring with you all the time.With card slots inside the notebook, you can put your cards inside, organize your items well. Since it is lightweight and portable, undoubtedly a perfect necessity for ..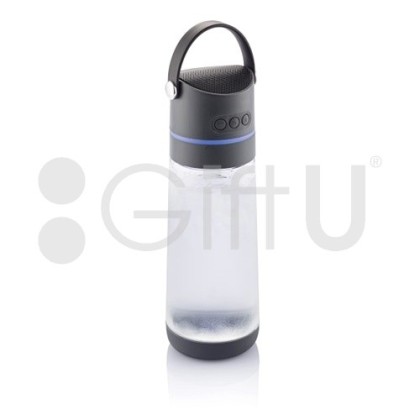 Date: 29.06.2018
Summer, the best season to have parties. In order to ensure everyone is hyper, how can we neglect music? GiftU – an expert in customizing corporate gifts, business gifts, summer promotion gifts as well as outdoor gifts proud to present the GiftU 3-in-1 bluetooth speaker water bottle. This can ensure you and your friends a pleasant night!Upbeat music is forever the most important thing in a party. The Bluetooth speaker water bottle can play music in outdoors, without any cables. Under noisy environment, music can still be heard clearly.What is so special about this water bottle is that there is an in-built LED light. The colour of the light will change according to your mood. Once you are more excited in the party, the LED light may change into different colours more quickly.When you are tired, you can have a sip of water from this bottle. This water bottle can hold both cold and warm beverage, allow you to keep yourself hydrated, having more energy for the party!There are straps attached at the lid. You can hook the bottle on a tree to play music. This summer, give yourself and your clients a perfect party night. Consider the 3-in-1 bluetooth speaker water bottle, it can give ..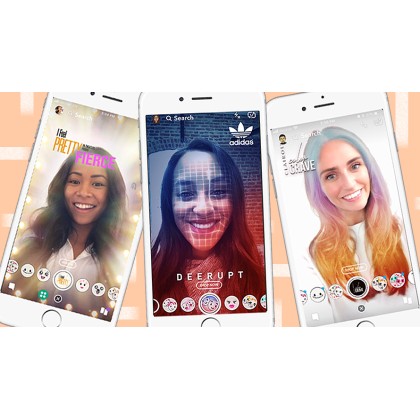 Date: 28.06.2018
Snapchat has launched a new Shoppable AR Lens, which allow advertisers to add a 'Buy Now', 'Watch', or 'Install Now' button. The Shoppable AR (augmented reality) Lenses can be categorized into website, video, install. Most of the brands have chosen the button 'Buy Now', and users will then eventually be diverted to the product page. Such lenses increase interactivity between the companies and the users, bring more fun to the users and this is another improvement in marketing innovation industry. There are 4 brands joining the Shoppable ads. Taking Adidas as example, they have created a Website Shoppable AR Lens of its Deerupt Running Shoes. Once the user clicks buy now, the product page is launched. With such technology, opportunities are given to brands to do further promotion. It may be less likely for customers to purchase the products via Snapchat, yet, when users are using the lenses to send snaps to others, the new product or the brand will then be further spread. Brand promotion is then achieved. Also, since most of the Snapchat users are aged around 13-35 years old, brands can promote suitable items which aimed at thei..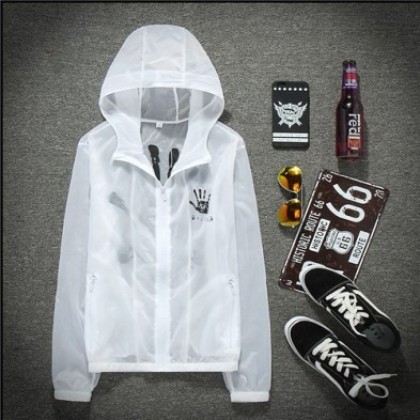 Date: 26.06.2018
Summer is coming, and it implies that the rainy season is followed. Although it often rains in summer, people are likely to go out to have fun under the sun.Having bad outdoor experience due to the rain? GiftU foldable jacket can ease your problems.Fabric of the foldable jacket can effectively block strong winds and maintains body temperature. Meanwhile, it is waterproof, it can keep you dry all day long.Every girls are afraid of UV radiation, as they do not want to be tan and get new freckles. The foldable jacket can block UV radiation, providing you a nice outdoor experience while you are hiking, running or camping.Since it is foldable, you do not have to be worried that the jacket is too bulky to carry around. A lot of space is saved after the jacket is folded and you can put more items in your backpack!Convenient and durable to use. Suitable for hiking, running and camping. No matter it is for self-use or used as an outdoor gift, it will be a great option.www.giftu.com.hk..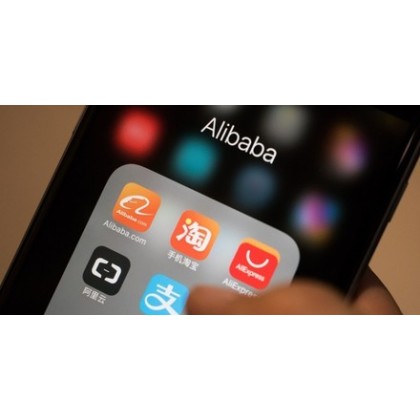 Date: 22.06.2018
Alibaba, a Chinese multinational e-commerce company cooperates with Kantar, a research, data and insight consultancy. With this partnership, brands are able to access the combined metrics via a newly developed platform. There are 3 marketing insights and measurement tools, including 'brand measurement and diagnosis', 'brand activation guidance and planning' and 'performance measurement and optimization'. All these can help transforming brand and improve product loyalty. Real-time trends are highlighted for advertisers, and it is beneficial for them as they can follow the trend to promote their products. By using Kantar, target audience can be found easily and companies can make good use of this to make strategic promotions. Real-time brand trends can be looked at, so that marketers can act immediately. With the 3 newly implemented tools, reputations of the brands can be enhanced, meanwhile, avoid having counterfeits online. Brand-building can be redefined once Kantar has provided data and research on campaign impacts, real-time trends and consumer behaviour. ..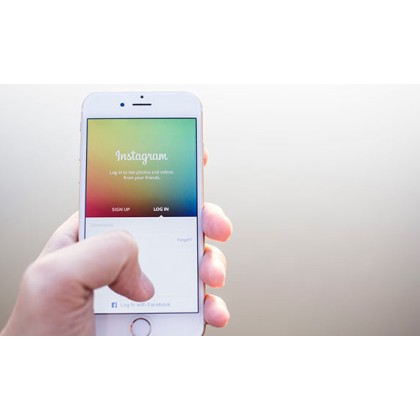 Date: 15.06.2018
Instagram has launched IGTV at an event in San Francisco featuring many of the Instagram creators. This comes Instagram's global community hits the one billion mark. IGTV is a new app for watching long-form vertical video from Instagram creators. Much like tv, IGTV has channels where the creators are the channels. When you follow a creator on Instagram, their IGTV channel will show up for you to watch. IGTV will be rolling out globally over the next few weeks on Andriod and IOS. While there's a stand-alone IGTV app, consumers will also be able to watch from within the Instagram app. IGTV is built in a way where videos are full screen and vertical and unlike on Instagram, videos aren't limited to one minute. In fact, each video can be up to an hour long.IGTV also starts playing as soon as a consumer opens the app. Consumer can swipre up to discover more – switch between 'For You,' 'Following,' 'Popular' and 'Continue Watching'. They can also like, comment and send videos to friends in direct.Source: http://www.marketing-interactive.com/instagram-launches-igtv-which-can-host-content-an-hour-long/ ..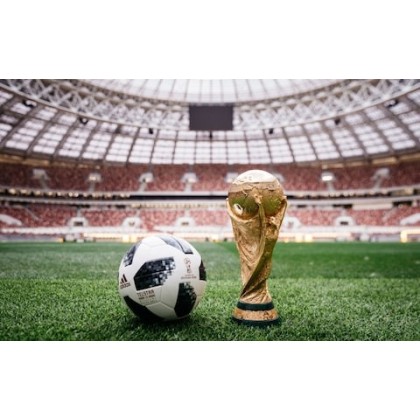 Date: 08.06.2018
One of the most anticipated events of 2018 – The Football World Cup in Russia. This is not an event for only football lovers but also the general public! Grasp this opportunity to make some promotional gifts. GiftU expertise in customizing various gifts, and we are proud to present some of the Football World Cup gift ideas.1. TowelTeam towel is a must for the world cup season. Support your team by holding up your colour team towels. Use it when for your football practice as well.2. Bottle Opener Key RingBought some beer or wine but no idea how to get rid of the lid? The bottle key ring plays an important role. Bring it with you all the time. 3. CapPut on a world cup cap while you are enjoying the intense competition. A great item for outdoor activities. Or maybe, wear a team cap to show your support to your favourite team.4. Pint GlassFootball and beer, what a perfect combination for a relaxing night. A pint glass has to be part of the party. People will be reminded of your company when they are enjoying the night. 5. LanyardThe FIFA World Cup Russia Lanyard can allow you to ke..