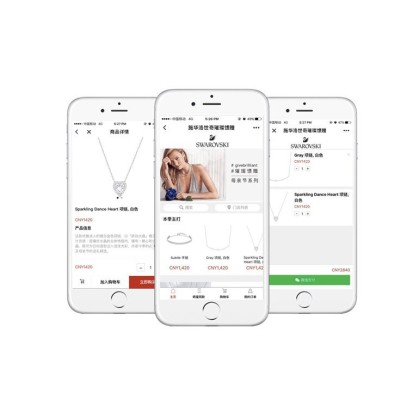 Date: 08.06.2018
The luxury brand Swarovski is trying to make use of the China-based social and messaging app to attract customers and meanwhile, for brand promotion. They have tried using this in 2017 for Mother's Day Sale, allowing customers to buy directly from the app. This time, they are using it for Christmas promotion. They have made use of the WeChat's interactive campaign feature H5, a suite of mini apps which have more mini apps for click-to-purchase and games. Users can pin these apps as well, so as to be bookmarked for the period of campaign. QR codes are also provided in stores which connect to the campaign, so as to attract more customers to use the platform. As WeChat is getting more popular, it is smart for Swarovski to use this method to promote their product and to enhance their brand image. First, customers can easily have a look at the items with the help of the app. Second, they no longer have to go in-store or surf the internet to search for their products. As they always use WeChat, they are often exposed to the products, or even buying them at ease. On top of that, the 'pinning' function can help building a long-lasting relationship between the comp..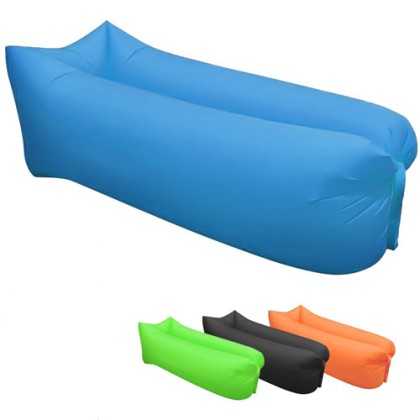 Date: 01.06.2018
Many people tend to go camping or a picnic to get away from the hustle and bustle during autumn. Take the advantage of the good weather, it is a must to get a little getaway. Yet, don't want to carry a heavy backpack with you? GiftU proudly introduce you the portable air sofa. Within seconds, you can enjoy yourself like what you did in your cosy compartment. Just lay yourself on the air sofa, and you'll realize it is possible to sleep even though you are not on your bed. Can be used in different occasions. For a picnic, for camping, at the beach or even at home! Definitely suitable for all the lazy girls and boys. Easy to use. Just put the air sofa flat on the ground, pump some air in, then seal it with the buckle. Then you can enjoy yourself for a long day. Since it is portable, you can carry it with you at ease. It is small in size before inflation. A perfect item for both summer and autumn, can be used for outdoor and summer gift. It's time to give your clients and yourself a cool outdoor experience. ..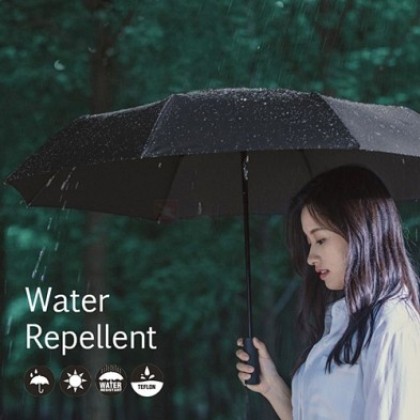 Date: 24.05.2018
It is common to have heavy rain in summer. What you need is a water-resistant umbrella to keep you safe and sound. With new technology, the material used for the umbrella and enable you to get rid of water droplets. Once you close the umbrella, the droplets on the umbrella will be shed away eventually.Suitable for sunny days as well. It can block 99% of the UV radiation, protecting your skin all the time.The frame of the umbrella is strong, enable you to use under strong wind. Durable, will not break easily.The hook of the handle allows you to hang your umbrella, bringing you convenience.Simple and functional, a suitable item for promotional gift, business gift, outdoor gift. Keep yourself and your clients dry this summer!www.giftu.com.hk..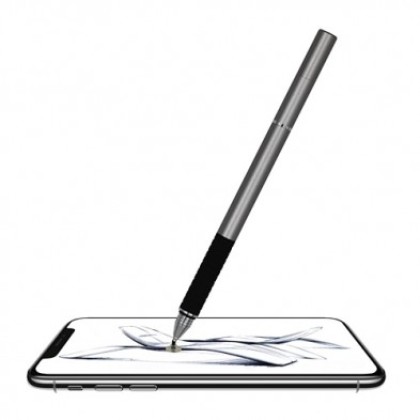 Date: 18.05.2018
More and more functions are available on phones, many people use their phones instead of cameras when they go travelling for photo-taking. Yet, do you think you photo is not nice enough? GiftU Styllo Pen can help you, enable you to upload some photos which allow you to gain more likes. Everyone loves to share their life on social media platforms, especially when they travel. In order to have impressive photos, aside from using apps, GiftU Styllo Pen gives you an opportunity to fix your photo by hand or adding different self-drawn stickers. This makes your photo even more attractive. Stylo Pen is a multi-function pen. It includes ballpoint pen, touch screen stylus and a capacitive stylus pen. You can draw on the screen with the use of capacitive stylus pen. To make your photo more special, you can draw some small stickers yourself to addon to your own photo. Sometimes, you may need to fill in some forms on the plane for immigration purpose. GiftU Styllo Pen allows you to write smoothly. No charging is required for this multi-functional pen, can be used all the time. Small in size and easy to carry. Suitable for self-use, business gift, pr..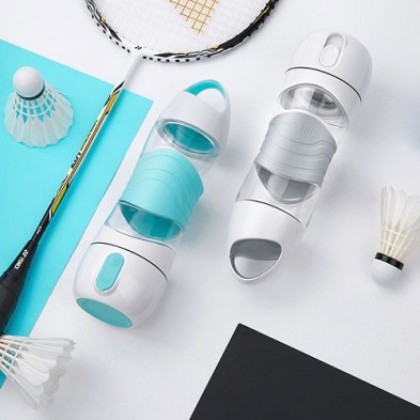 Date: 11.05.2018
Doing daily workout in order to have a perfect summer body? Do you get enough hydration after working so long? Time to have a perfect post-workout skin with the use of humidifier sports water customized by GiftU. By pressing the button on the cover, mist can be sprayed out. Can be used after-make up, make your makeup last all day. A must-have item for girls!The water bottle can hold 400 mL, enable you to stay hydrated after doing sports. Your body loses so much moisture after intense workouts, and you need to keep hydrating for your skin to recover.There is also LED light. If you are staying outdoors at night, this can help you avoid being stuck in the dark. GiftU humidifier Sports Water Bottle has nice appearance, easy to carry around and with multiple functions. Most importantly, able to bring your flawless skin. Suitable for self-use and for outdoor promotion and business gift. www.giftu.com.hk..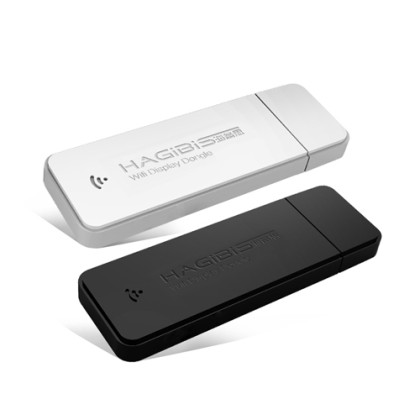 Date: 04.05.2018
Feeling tired of finding the HDMI cable for your presentations at work and at school? The wireless adaptor from GiftU can solve your problems.With Wi-Fi technology, you are no longer limited to the cables. You can now share what's on your tablet, laptop or smartphone on a big screen. It supports various gadgets, including both IOS and android smartphones.Apart from work, it can be used in your leisure time. Now you are no longer limited to a small screen, watch movie and play video games on a larger screen, having a better experience. The adaptor is small in size, easy to carry around. Enjoy a big display wirelessly at anytime, anywhere.Wireless adaptor makes your life easier. There are two colours available, black and white. A perfect option of business gift, bring convenience to your clients. ..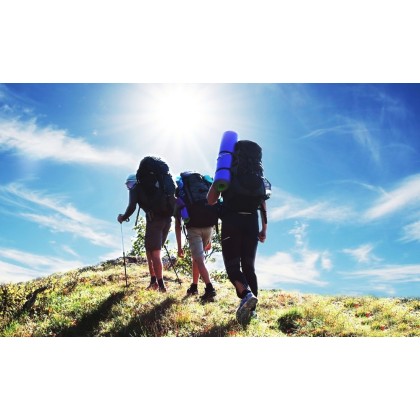 Date: 20.04.2018
The best thing to do in your free time is to go out and have some fun. Running out of ideas what to give to outdoor lovers? GiftU can provide you some suggestions.1. BackpackGetting outside is fun and you need to bring along your essentials. A backpack can keep you organized, allowing you to stay focused on your activity.2. Outdoor jacketAn outdoor jacket can keep you warm and block wind. A lightweight outdoor jacket can protect you and provides you a pleasant outdoor experience.3. Umbrella It is unavoidable to have one or two showers when you are going out. Bring an umbrella with you to keep yourself dry. 4. Portable Fan Feeling hot after playing around under the sun? A portable fan can bring you coolness promptly, great for a quick fix on the hottest days. 5. Pocket Picnic Blanket A pocket picnic blanket is a perfect choice for outdoor gifts. It can be used for picnic, camping or even at the beach. Can be folded into pocket size, easy to carry around. ..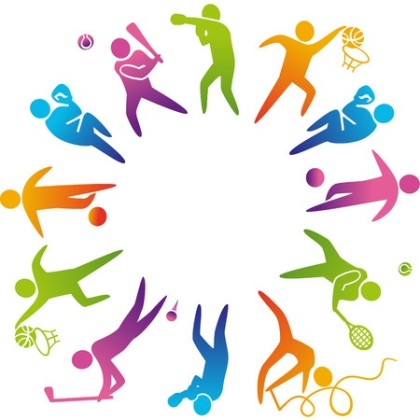 Date: 13.04.2018
Sports can bring people together and majority of population enjoys doing exercise. Some of them spend time doing exercise due to various reasons, for health, relaxation etc. GiftU has years of experience customizing outdoor and summer gifts, proud to provide you a list of gift ideas for sporty clients. 1. Water BottleRemember to stay hydrated when you are doing sports. It helps to regulate your body temperature, enhancing your athlete performance. A water bottle is an essential item for all sports lover.2. Wireless EarphonesWith wireless earphones, you can have motivating music in your ears while you are running. No longer having tangled wires, allowing you to sprint as hard as your can. 3. TowelYou work hard and sweat a lot. A towel is another object to carry with when you are doing sports, and this makes a perfect gift for your sporty clients. With this towel, they'll train harder, sweat more and be healthier.4. Running BeltA running belt with a zipper couch is an ideal gift for your clients. You can put your smartphone, earphone in the couch, providing you a pleasant running experience. 5. &nbsp..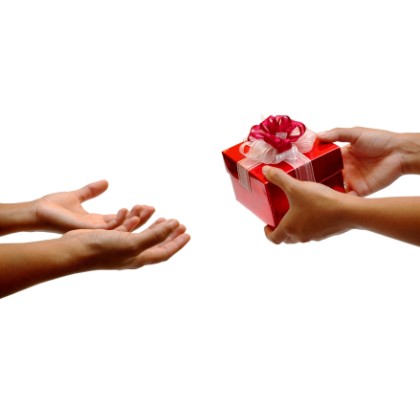 Date: 06.04.2018
Corporate gifts can represent your company. In customizing corporate gifts, there are some things to note. GiftU is experienced in providing customized promotion, business, outdoor gifts, and here are some professional tips for you.Dos1. Choose practical giftsOne of the characteristics of a corporate gift is to allow your clients to use the product in their daily life, so as to recall your brand all the time. If you are not giving out some practical gifts, recipients may find the products useless and put them into the trash bin. The aim of giving out corporate gifts cannot be achieved, instead, a lump sum of money is being wasted. 2. Consider the qualityDo remember to consider the quality when you are customizing corporate gifts. If low quality gifts are given to your clients, they may think that they are not respected and have a negative feeling towards your company. Meanwhile, high quality products can allow recipients to keep the gifts for a longer period of time, and the effect brought by corporate gifts can be lasted longer. Don'ts1. Don't send out bulky giftsRemember to avoid sending bulky gifts. Clients may not be willing to carry a bulky gift with them whole day a..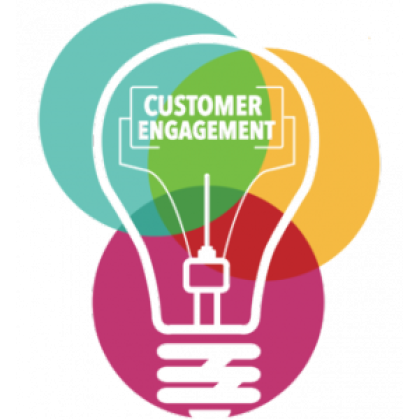 Date: 30.03.2018
Companies are trying hard to come up with ideas to increase their sales. Some long-term measures have to be carried out, and it's no surprise that companies are trying to use gifts for consumer engagement. Consumer engagement refers to the effort of a company to build relationships with individuals through personalized interactions on multiple channels. Retailers have to engage their clients throughout the customer lifecycle, and gifting has to be used in order go further to customer engagement, then conversion.To keep your customer engaged, gifts should be used to drive repeat purchases. Everyone gives receiving free stuff. To keep your customer engaged at the very first step, you can make use of gift card to ask your clients to subscribe to your newsletter or register an online account. Through subscription and registration, a link between the merchants and clients is built. Clients can receive up-to-date information time to time, meanwhile, companies can ensure that they have a pool of loyal consumers, keeping them engaged. Apart from that, there are still other ways to keep consumer engaged. For instance, gifts and gift cards can be used as rewards to g..